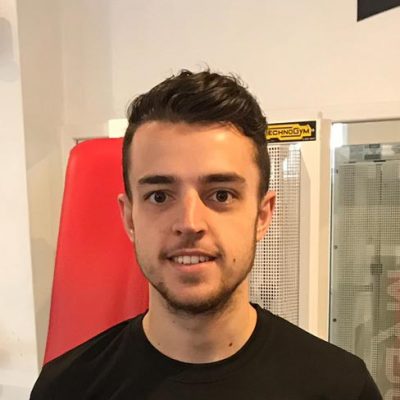 James Sysum
Personal Trainer & Sports Massage Therapist
Hey everyone, I'm delighted to be the latest member of team PD Fitness.
I graduated from the University of Gloucestershire with a bachelors degree in Sports Therapy. I'd be happy to help with any injuries or long term problems you may be suffering from. I offer a number of different services ranging from massage and rehabilitation to personal training.
Since I've been working at PD Fitness I've gained a huge amount of knowledge which has motivated me to thrive in the fitness industry, finding my true passion. I've always been enthusiastic about fitness and sport, I take great joy out of helping people achieve their goals, such as training for an event or reaching a personal target.
I'm a massive fan of HIIT and cross fit training but enjoy offering a variety of training methods. So whatever your aim may be, I'd be happy to help. Feel free to come along to one of the many classes I take at PD Fitness or you can contact us by email, call or just pop in to see if there's anything I can help you with.