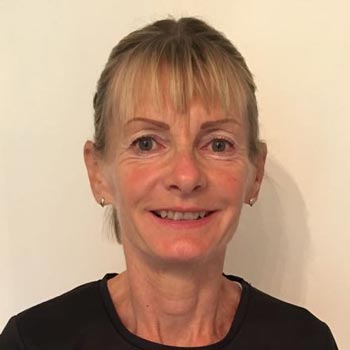 Vanessa Dunne
Gym Assistant & Running Club Leader
Hey I'm Vanessa and I'm a retired teacher, married with 2 daughters. It was after having my children that I started trying to run a little as a means to lose a little weight, getting fitter and keeping my sanity! My next step was to join the gym and have never looked back! I now enjoy using the gym and attending many classes but running has become part of my life.
I have entered many races over the years for myself or as part of the PD team and have challenged myself to all distances, from 5 km. I am now part of the PD Running Club (Wednesday evenings 7-8pm) for those who want to start running, haven't got the confidence to give it a go on their own, or are able to run but would like to improve in some way.
My aim is to encourage and enable everybody from the sofa to completing a 10k in a friendly and non-threatening way. If you fit any of those categories I would love to see you soon!
Vanessa X