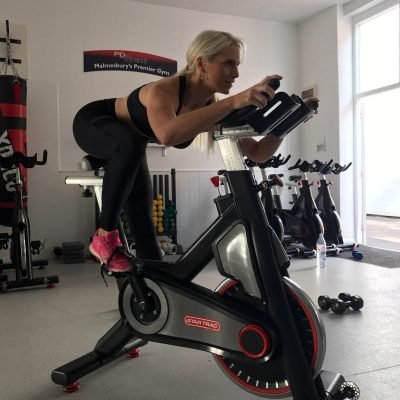 When I was looking for a gym to train in, I personally wanted somewhere that offered a good range of equipment, somewhere I would feel comfortable, somewhere with a friendly atmosphere and trainers who I could trust knew what they were talking about.

For me PD Fitness ticked (and still ticks) all of these boxes. I had ten months until I was due to get married and a very tight wedding dress to squeeze into. Naturally, working in a Beauty Salon, I asked my clients if they could recommend a Personal Trainer, and several people without hesitation recommended PD Fitness. I went along, trained alongside Paul every week up until the wedding, managed to fit into the dress (phew!) and haven't looked back in six years – I am so grateful to have found this gem of a gym!

In terms of the gym itself, there is no doubt it is an absolutely fantastic gym. The trainers themselves are all highly knowledgeable, extremely friendly and professional and offer a good selection of classes including yoga. All of the PD Fitness team take a genuine interest in each one of their members and always go out of their way to help, support and encourage all of us to achieve our goals.