Team PDFitness Running Club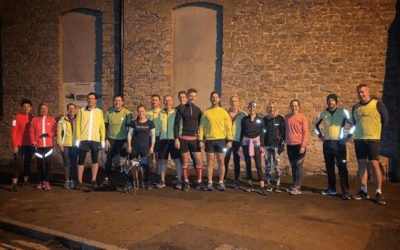 Wednesday evenings
6.15pm (beginners)
7.00pm (intermediate and beyond)
Meet at PD Fitness, Malmesbury.
Whether you are a complete novice runner, a veteran runner or an already established runner you are very welcome to come along, and enjoy the benefits of running with others, there is something for everyone! Members of Malmesbury and Tetbury, this Running Club is fully inclusive of your gym membership!
The club is designed to cater for all levels of runners from walkers and wannabe joggers through to distance runners and short burst sprinters we will cater for one and for all!
Each week will ensure a fun filled action packed varied session with ongoing advice and guidance from both our running leaders, be it training, nutritional, injury advice or any help that will work to improve those fitness levels.
We focus on different techniques to make for an exciting, different and fun way to train for running… whether it be interval training, hill running or tempo runs.
We also focus on areas that perhaps are more challenging to perform when training on your own, but in a fun and sociable way.
Come along and give it a go!