Cardiovascular Suite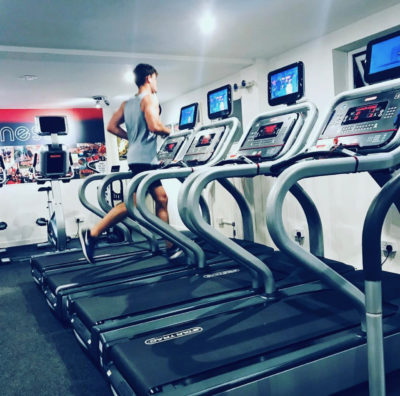 Our cardio-vascular suite is located on the top floor of the gym.
It boasts state-of-the-art regularly fully serviced StarTrac equipment, with each item having its own TV screen and headphone sound system to offer you complete control over what you personally want to watch or listen to whilst training.
The cardio-vascular suite is fully air-conditioned and a member of our team is always on hand to assist you.
We use the latest in Life fitness Cardiovascular equipment that is designed to be both extensive yet very user friendly to enable all ages levels and abilities to get the very most from every workout. The CV Suite offers you StarTrac Treadmills (x4), Cross trainers (x3), Steppers (x2), Exercise Bikes (x3), Recumbent Cycle and a Life Fitness Summit trainer.